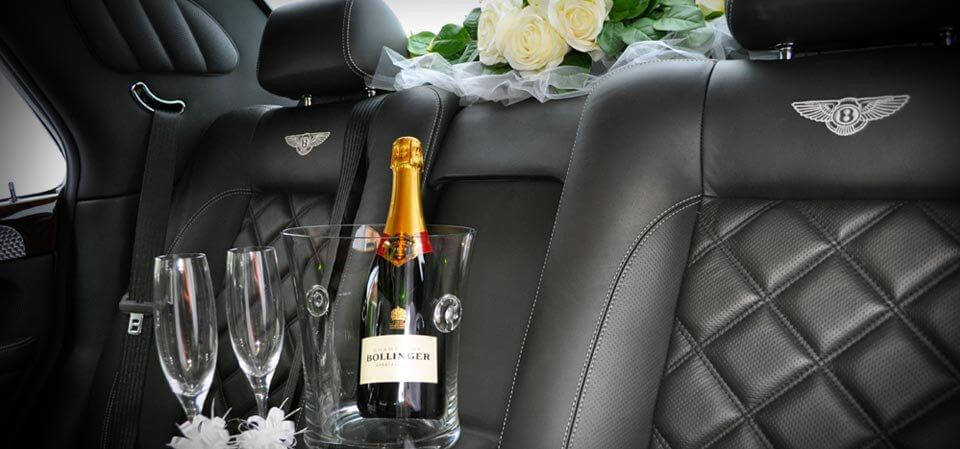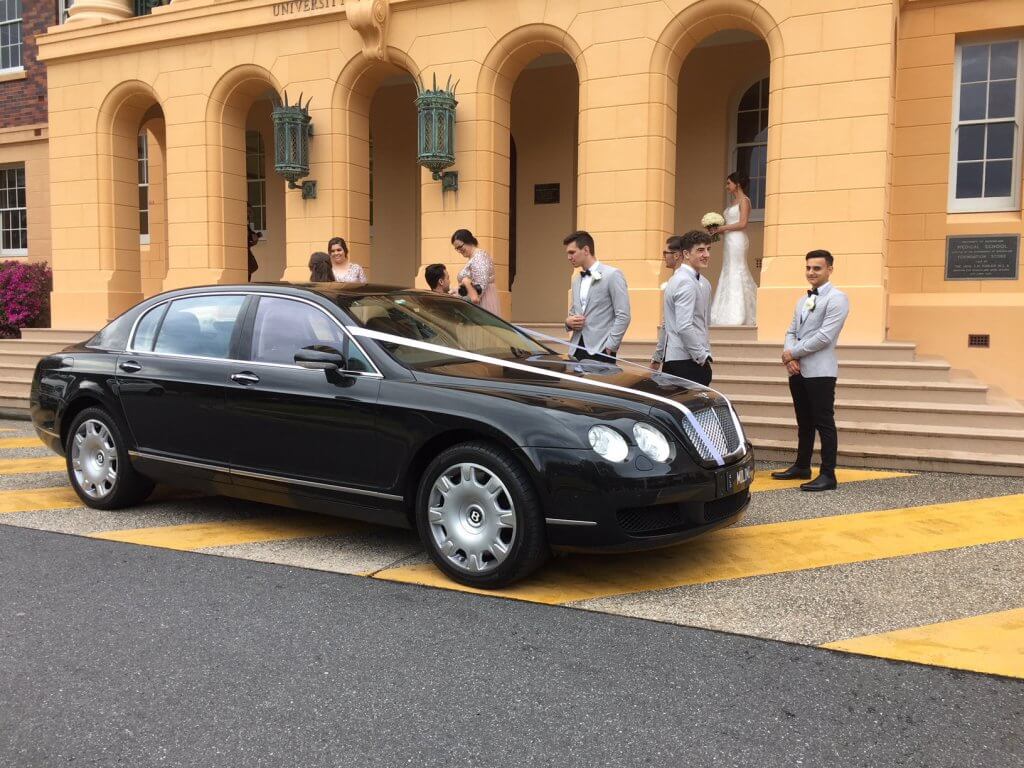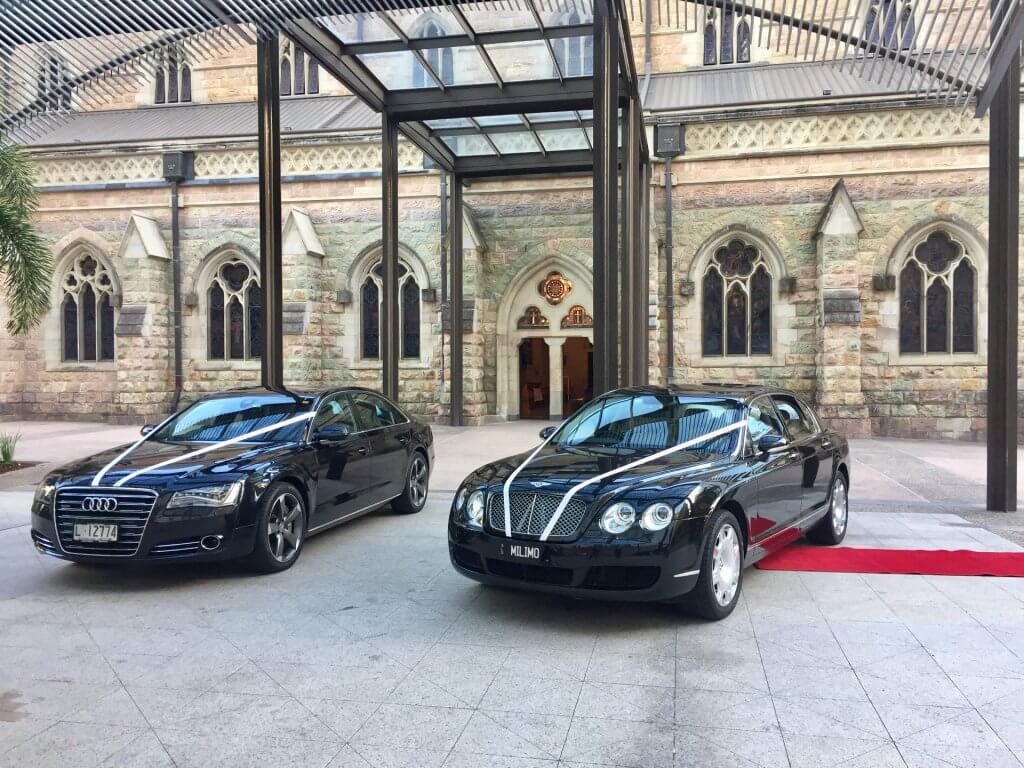 milimo Brisbane Bentley Limousine Service
milimo Brisbane Limousine Service can offer you a black Bentley Continental Flying Spur Wedding package, it has all the hallmarks of a Classic Wedding or a School Formal with a sense of opulence and prestige. "Its rarity increases its appeal."
You will be greeted with a smile and a warmest welcome, our driver will rolled out the red carpet and helped the bride settle into the cabin. Immediately a sense of opulence and prestige will fall upon you, not as that cliché metaphor, but in its true sense the way it was intended. This supercar will arrived at your event, the entire crowd will be captivated and intrigued by something unseen before, an amazing presence that demands attention.
During the course of your special day, our driver  will assure you that any requests you may have will be met in the most professional manner, and knew just what to do at just  at the right time.  As true professionals we never mention time nor a sign of stress even as the dynamics of the day begins to stray from the original plan; our drivers will made it look all a part of the plan.
Nothing makes a statement like arriving in a Black Bentley Limousine along with our Mercedes-Benz S-Class, Audi A8L Wedding Car Limousines and our SUV Porsche Cayenne. For those who understand and appreciate genuine style, the choice of the limousine is a critical part of the wedding plan. It's a reflection of their own style and says as much about them as it does the event.
The  Wedding Cars are in immaculate condition inside and out which will caused heads to turn. This certainly gave you that special feeling that every bride and groom should have on their wedding day. This experience contributed to making the day one to remember.
For your Wedding Car Hire book one or three Black Bentley Continental Flying Spur Limousines, this will give you the most unforgettable photography that will live in your memory forever. Wedding photos give long lasting memories and our limousines will take you to any of Brisbane's beautiful locations to get the perfect background for your wedding photos.
We also have the most comprehensive ranges of luxury vehicles to complement your wedding to ensure a stylish and high-quality addition to your event with our Limousines Transfer, SUV, People Movers, Minibuses in Brisbane with our selection of buses and 57 seated Coach available.
Based in Brisbane our Limousine Transfers offer the specialist care that only Bentley can deliver in our Weddings, Chartered Events  and School Formals throughout South East Queensland.
View Our Fleet