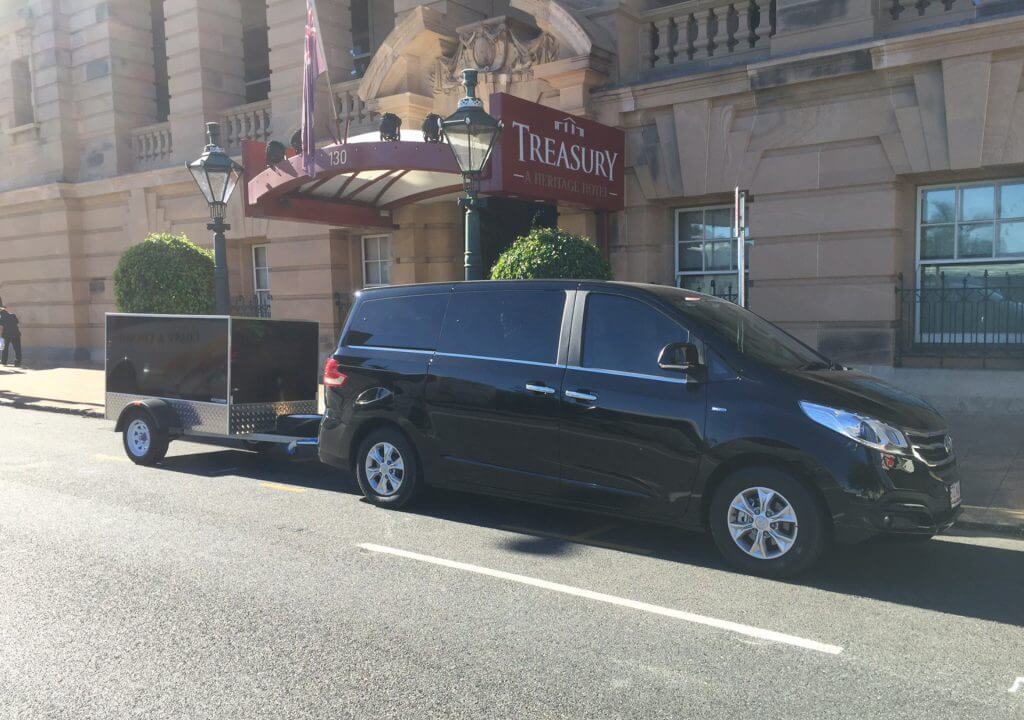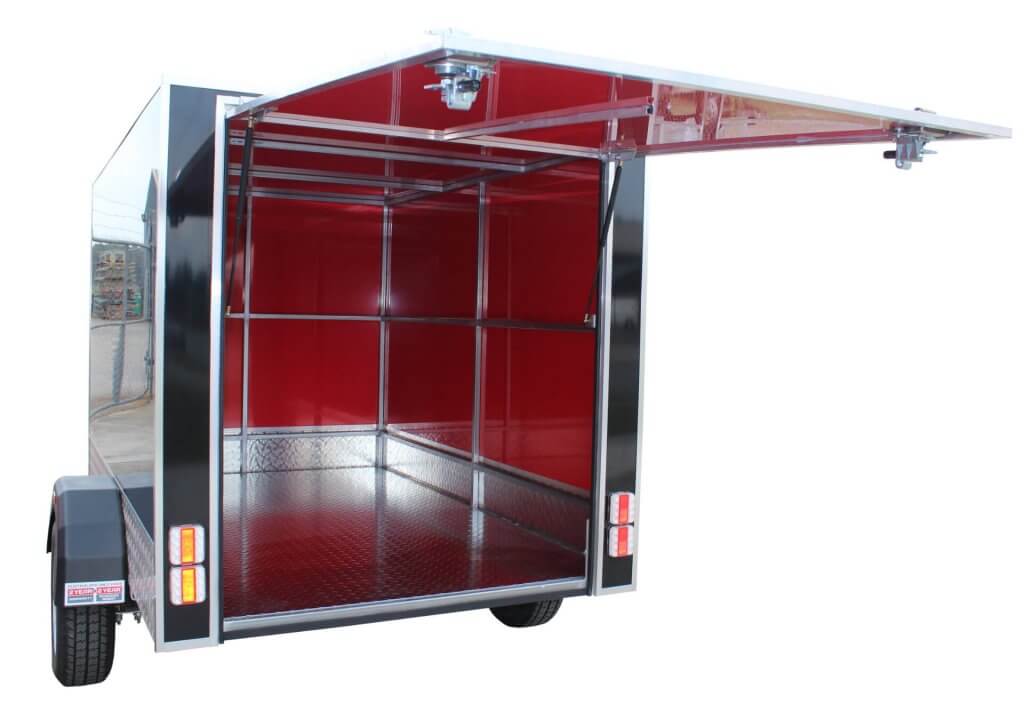 Limousine Luggage Trailer Hire Brisbane
The  luggage trailer is weatherproof and secure even for the most valuable personal items. The 1200 x 1200 x 1200 luggage trailer has generous internal dimensions, our luggage trailer allows us to carry most surf boards, bicycles, golf clubs or any bulky items too large to fit in one of our mini vans.
The luggage trailer is very useful for large groups with excess luggage which does not fit in the luggage compartment of our 8 seater van or 12 seater mini bus.
At milimo we put safety first
When you hire a Limousine luggage trailer from us, we will ensure that it meets all safety requirements as required by Transport Main Roads laws and we  make sure the load is balanced so your ride is as safe and smooth as possible.
When you book an airport shuttle with us, have a lot of passengers and luggage that would not normally fit inside the vehicle, we can provide you with a luggage trailer and hook it up for a minimal charge, so you need not worry about bringing extra bags with you to the airport.
Our high end design complements all our vans and mini buses for that black corporate event function transportation.  See our full fleet.
Enquire Now